Don't forget to share it!
Posted:
Style Your Living Room Like a Pro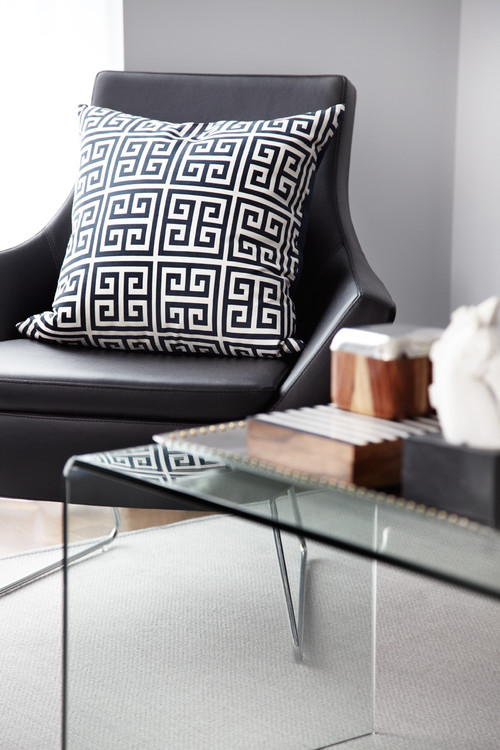 Height IS important
Throughout my time at Uni I was constantly told to think about the ceiling and 'never' ignore it. I'm not telling you to redesign your house's structure or paint it pink but it's very important to break the divide from ceiling to floor. As it's easy to end up with a bottom heavy room.
Ways to connect the two areas are:-
Ceiling to floor curtain (Or multi-layer if you love your blinds )
Tall pot plants
Art
Floor lamps
Shelves
Sculptures (if you're lucky enough)
Go big with a Rug
Rugs are colour bringers, room softeners, layer lovers, texture givers, pattern producers and quite frankly unless you have carpet the room looks unfinished without one.
Be brave and buy big. settling with a rug that just fits under the coffee table creates unwanted zones, cutting and dividing up a space, you want to 'Again' bring everything together.
So buy an over-sized rug which fits under the furniture whist also showing parts of the floor for textual difference.
Art is Great
If you have no idea how to add colour into a room, Art is your easy way in.
Take your time with art. Find something you genuinely like and don't be afraid to go large, each rooms needs a focal point why not make it something you really adore.
This also opens the door to colour snatching.
Your opportunity to find cushions, throws, vases, candles, curtains etc. etc. to match and compliment your new found art.
Go Green
Not only do plants look great but it's a fact they make you feel great, studies have shown they motivate you, purify the air, lower blood pressure, improve well-being, lower anxiety levels – the list goes on.
It's a very easy way to make a room come to life. Even if your colour scheme is purple a beautiful green bamboo fern will never let you down.
Style in Three's
Accessorising is usually the afterthought which never gets to the finish line .
But it's all these little items that transform your living room into a 'Living' area.
Cushions
Candles
Vases
Books (I'm partial to beautiful photography books for the coffee table)
Flowers (Faux flowers are good for those of us who are plant murderers! Ikea and Abigail Ahern look great and are affordable)
Always style in threes it's an interior designer's magic number and a lot more pleasing to the eye especially when you have a range of heights, colours, textures, tones and shapes- it's an easy number to add to and accessorise accordingly. Accessorising is my guilty pleasure, by making them seasonal you completely transform your room 4 times a year to keep it fresh and new.
Lastly Layering
To achieve your design-savvy living room you need to create layers. It's all about finding different Textures, Tones, Colours and Material. Adding multiple throws and a variety of different sized and coloured cushions to your sofa and lounge chairs "is" not "are" always a good start. TV unit, coffee table, side tables, bookshelves etc. etc. don't have to be a matching set. In fact having a variety creates more interest and layers in a subtle way. It's about finding items which complement each other. Rugs, Curtains, Plants, Cushions, Floor lights, Throws, Art, Accessories, Books are all key elements for creating a perfectly layered room. But be sure not to OVER layer.
If you have any comments or would like help with designing and furnishing your new (or old!) home please contact me 
Lydia Allen – Interior Designer
lydia@thehomecloud.xenacia.com
Recommend Websites
Ikea (Bargain hunters) H&M Home,  Made,  Blue Suntree,  Abigail Ahern (Affordable faux flowers), Moroccan Bazaar (Cultural creatures),  Kelly Hoppen (Luxurious), Tom Dixon (Expensive but beautiful)